Coffee made for you - Coffee you'll love.
Take our blind taste test (or our quiz) and get a coffee you know you're going to love.
Try Six Coffees
Get 60g of 6 different coffees roasted to showcase the range of taste profiles.
Score Them
Tell us which ones you loved and which ones weren't for you.
Get your coffee
We use algorithms and coffee-matchmakers to design your custom coffee.
Step 1
Calibrate your coffee tastes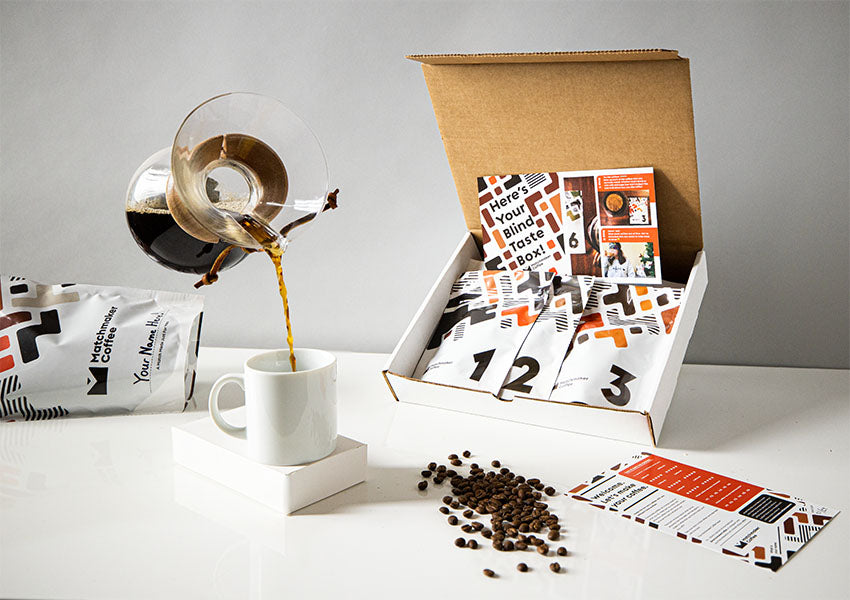 Option 1:
6 Coffee Taste Test
Taste and score 6 different coffees blind.
Send in your scores and we'll make sure you get your ideal coffee match.
$29.95
Option 2:
Take the Coffee Quiz
Know what you like and don't like? Skip the blind taste test and tell us what you want in a coffee!
We'll take your answers and use them to match you with the coffee of your dreams.
Starting at: $12.95
Take the Quiz*
*Opens in new tab
Step 2
How much coffee do you want?
Choose the amount of personalized coffee you'd like to receive
Step 3
Choose a grind setting
Step 4
Confirm your selection
Calibration Method:

Size:

Grind: